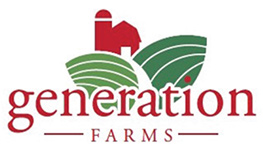 Sweet news, folks. Suwannee onions from the fields of Lee County, Florida have arrived, and it looks like we're in for a huge crop. They're the first set of sweets to ship from Generation Farms. Vidalias begin shipping in late April.
Look for the Suwannee label and get them while you can. And when you get them home, store the onions in a cool, dry spot with ample airflow. A worn-out pair of sheer pantyhose works wonders. Trust us, the hose helps protect the onions from nicks and bruises. Or store sweet onions in the refrigerator, but never in plastic bags. They'll go bad much faster.
THE PANTYHOSE METHOD:
• Place an onion in the toe of the pantyhose.
• Tie a small knot.
• Keep going until you fill an entire leg.
•  When you need an onion, cut below a knot.
TIP:
Keep in mind that sweet onions are high in sugar and water content, and low in sulfur compounds. (That's what causes tears when you cut an onion.) Because of these properties, sweet onions aren't suited for long-term storage, so use them within several weeks of purchase. To extend their shelf life, wrap each onion in a paper towel or a piece of newspaper and place it in the refrigerator. Steer clear of plastic bags, however. Onions won't keep long in stuffy conditions.
For long-term storage, sweet onions can be frozen, but because their texture changes they should be used only for cooking. Chop the onions and place them on a cookie sheet, directly into the freezer. When frozen, store the onions in plastic bags or freezer containers. If you prefer whole onions, peel, wash, core and freeze in plastic bags.
RECIPES:
Go straight to the source — The Sweet Onion Source — for a variety of ways to enjoy Suwannee sweets onions from Generation Farms.