Early 1920s
Moses Richter settles in Mount Gilead, North Carolina. From its early beginnings through the 1930s, cotton is the area's biggest cash crop. Textiles soon emerge as Mount Gilead's main economic source and will remain strong until the 1990s. By the 2000s, where cotton was formerly grown, massive pine trees will stand tall, and the lumber industry will be green and growing.
Mid-1923
Moses Richter opens a general store. Summers are usually slow, so he boosts business by taking merchandise to local farm families too busy with fieldwork to visit town. Many of them grow peaches. They tell Moses they are not getting a fair price for fruit they load on trains headed north.
1924
International Harvester introduces the first real general purpose tractor built to pull heavy tillage and harvesting machines as well as to plant and cultivate row crops. The multipurpose innovation is called the Farmall.
1925
Mechanically refrigerated trailers for shipping fruits, vegetables and beef are introduced as cheaper alternatives to congested railway systems.
1926
Moses Richter voluntarily boards a train to New York on behalf of area farmers, many of whom are loyal customers and trusted friends. He sleeps on park benches and works the Washington Street Market, the epicenter of New York's produce world. Eventually, Moses meets a local trader who likes his authenticity and business acumen, and the two men become friends. The new friend opens his office to Moses, giving him a cot to sleep on and a corner desk for conducting business. So begins Richter and Company Produce. Moses builds relationships with small, regional grocery chains including A&P, Kroger and Piggly Wiggly. Most of these outlets are small, counter-service stores, often staffed by only two or three employees, with no meat or produce departments.
1928
Georgia peach farmers significantly expand their orchards and peach production, reaching an all-time high of 2.6 million bushels a year.
1930s
Michael Cullen, who has worked with both A&P and Kroger, opens King Kullen, purportedly the nation's first supermarket. Located in a warehouse on the fringes of New York City, King Kullen offers customers free parking and concessions in a bazaar-like atmosphere. The "supermarket" is a phenomenon among independents and small, regional chains. Eventually, the larger chains copy the business model. In the late 1930s, A&P consolidates its thousands of small-service stores into larger supermarkets, replacing six stores with one large new one. Meanwhile, Moses Richter continues pushing produce as a sales agent for his farm friends.
1935
The U.S. Electrification Administration is established, making electricity available in rural areas.
Early 1940s
American farm families send more than 1.8 million young men and women into the armed forces. At a time when the nation faces an unprecedented demand for food, farmers are hard-pressed to produce it. They have a shortage of workers and gas for farm machinery. They can't buy new equipment and they have trouble getting parts for older models. Despite the labor crunch and practical problems, more production is expected. Every single day, 8 million American soldiers need to be fed. Among them is Moses Richter's son Bernard, who has enlisted in the U.S. Navy. Soon after Pearl Harbor, new plants spring up in rural areas to make bombs, tanks and other war materials. Many farmers move from field jobs to factory work. But war production does not halt innovations in agriculture. It actually spurs inventions and improvements. Tractors are built smaller and more powerful, and they are set to replace horses on farms forever. Self-propelled combine harvesters are introduced; hydraulic systems make it possible to control larger implement; and duct tape and Vise Grip pliers are invented.
Mid-1940s
Richter and Company promotes peach growers in the eastern U.S. and sells to customers here and in Canada. Moses Richter earns the title of "Peach King" for his style of marketing sweet, Southern peaches.
1954
Hydrocooling is introduced as an improved way to prepare peaches for shipment to wholesale markets. Peaches are picked at the peak of freshness, when most have a sugar content of between 10 and 18 percent or higher. They are then submerged in ice water to preserve the natural sweetness for which Southern peaches are becoming known. Hydrocooling is more than a better way of shipping fruit. It is a marketing tool, too.
Late 1950s
Having joined his father in business after serving in the Navy during World War II, Bernard Richter takes the company helm. He will lead the family business for 20 years, into the 1980s, finding a way to get produce directly to hometown grocery chains. During his tenure he lays the foundation for many of the long term relationships with retailers the company enjoys today. The company thrives in an era when supermarkets come into their own as large stores often located on the outskirts of cities where land is cheap. Customers pick their items from the shelves, a departure from old groceries, where employees pulled items and boxed them. Prices are low because small profits on each item multiply by thousands.
1960s
The U.S. exports many of its agricultural products overseas, bringing in about $5.76 billion a year. It's not the only reason, but agricultural marketing is one factor in the decline of railways. Financial conditions of northeastern railroads steadily deteriorate and rail abandonments accelerate as agricultural shipments by cargo planes increase.
1968
Eighty three percent of American farmers own a television, and 94 percent have electricity.
1970s
No-till acreage expands rapidly. Economically, it is harder to afford the machinery required to till. The farm labor pool is shrinking, farm prices are falling, and land and energy prices continue to climb. At the same time, pressure to conserve soil and water is increasing, and no-till is cheaper to implement than other conservation practices. Fortunately, technologies necessary for successful no-tilling are widely available, including improved herbicides and better planters and drills. Richter and Co. begins marketing Vidilia onions grown by Stanley Farms in South Georgia. Consumers, who find the onions at Piggly Wiggly and A&P, buy them up as soon as the onions are stocked. Word spreads like wildfire and a push is made for Vidalia onions to be distributed throughout the nation. Several promotional efforts begin. Onion festivals will become an annual event in both Vidalia and nearby Glennville, Georgia, and production will grow tenfold over the next decade.
1981
Benjie and Lloyd Richter assume leadership of their grandfather's company.
2006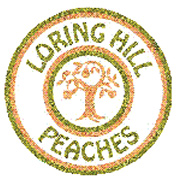 Richter and Co. markets The Loring Hill peach label, owned by George S. Orr and Sons of Martinsburg, West Virginia.
2009
Richter and Co. opens its Texas sales office.
2011
Peach farms marketed by Richter and Co. are among the select few in Georgia and South Carolina to export peaches to Mexico now that a ban on the fruit has been lifted. Besides peaches and Vidilia onions, Richter and Co. markets sweet potatoes and green bell peppers.
2013
Strawberries and tomatoes join an expanded list of fruits and vegetables marketed by Richter and Co. Its family of farms expands, too, as McLeod Farms in McBee, South Carolina, and Jimmy Durbin Farms in Chilton County, Alabama, sign Richter and Co. to market their labels.
2015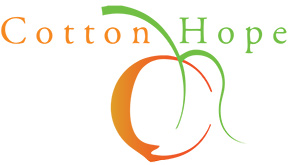 Cotton Hope hires Richter and Co. to market its peaches grown in Ridge Spring, South Carolina. The farm is located in the state's most famous peach-growing region and one of the most popular sources of the fruit worldwide.
2016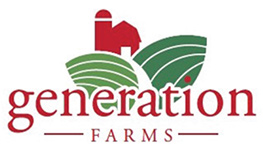 Richter and Co. welcomes Chappell Farms to its family of growers. Peaches have been part of the Chappell family for five generations since 1927, when James Chappell planted his first peaches in Candor, North Carolina, Moses Richter would celebrate his first anniversary as a sales agent by helping James Chappell and neighboring growers get fair wholesale prices for their fruit. Today, Chappell Farms is owed by James' great-grandson, Pat, and has relocated to Kline, South Carolina. Also in 2016, Stanley Farms, part of the Richter family since the 1970s, joins forces with Coggins Farms to operate a giant fruit and vegetable conglomerate they call Generation Farms. The company spans thousands of acres from northern Florida throughout Georgia to just south of the South Carolina border. The merger creates one of the East Coast's largest growers of organic produce and one of the largest growers, processors and shippers of onions and carrots. The expansion adds green beans, blueberries and watermelons to the list of produce that Richter and Co. markets.